NEWS
LAST CHANCE TO ENTER - CLOSES FRIDAY 6 SEPTEMBER!
MUSICIAN THAT SHARED YMCA STAGE WITH THE BEATLES TO DRAW WINNER OF LAST STAGE BLOCK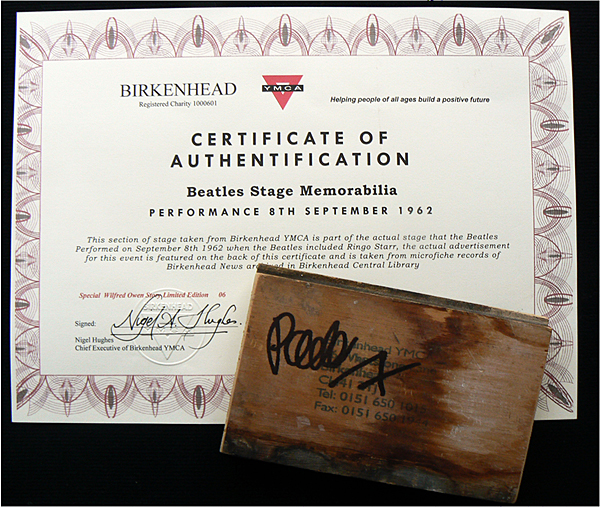 We are offering a chance to own a piece of the band's history, but entries must be received by tomorrow (6th September).
The winning entry will be drawn by musician Billy May, whose band The Beat Cats supported The Beatles on the very stage that is to be won.
In 1962, just prior to their first record release, The Beatles took a break from recording the Love Me Do single to play an engagement at The Birkenhead YMCA, Merseyside. Although they had appeared at the venue previously, this was their debut with Ringo on drums, and die-hard Pete Best fans were said to have booed the band as they took to the stage.
The Beatles then went on to fame and fortune, and the original YMCA was torn down in the 1980s. But staff at the building aware of the historic value salvaged pieces of the stage that had been trod by those famous Beatles boots. Divided into small blocks, they have been auctioned over the years to help finance the YMCA, and one of the handful of remaining pieces of 'Rock 'n' Roll Holy Grail', signed by biographer Paolo Hewitt, can be won in a competition within the pages of The Beatles And Me.
The winning entries will be drawn from a guitar case on 8th September 2013 - 50 years to the day of the mythical appearance by John, Paul, George and… Ringo.
The question and how to enter can be found in the book itself.
---
From the rapturously received premiere of The Beatles And Me - A 'Wordplay' at St Barnabas Church, Penny Lane, Liverpool on 24th August. Al Peters, Dean Johnson, Ian Heath, Janet Boyd and Peter 'Bongo' Lornie.
Click on each image for a larger version.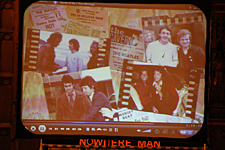 ---
THE DAY JOHN LENNON WENT HOME TO AUNT HARRIET (Liverpool Echo)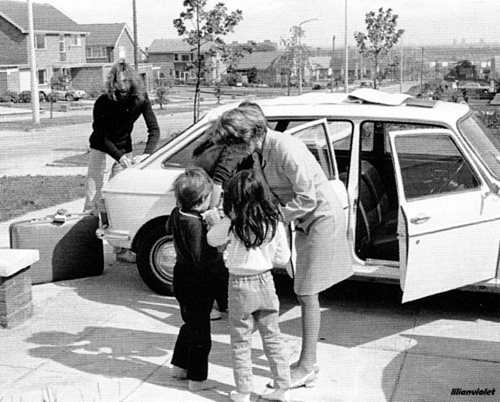 Rare photographs of one of his last ever visits to Liverpool
Candid pictures of John Lennon on one of his last ever visits to Liverpool have emerged.
The photographs were sent to the compiler of a new book documenting random meetings with the Beatles.
The book, The Beatles and Me, grew out of a Facebook page set up by Wirral singer song-writer Dean Johnson and was officially launched earlier this week.
Dean said he had received the latest photos from a regular contributor to the web page.
An email accompanying the pictures said Lennon was with Yoko, Julian and Kyoko during the visit on June 26, 1969, and that while in Liverpool they visited Lennon's Aunt Harriet at Gateacre Park Drive and also dropped in at Holmbrook Special School, and Number 1 Blomfield Road – where the then residents welcomed him in – before Lennon drove his family up to Scotland.
Dean said: "Since the publication of the book I have received more wonderful stories and pictures, enough to fill volume two.
"The response to the book has been amazing from all around the world.
"We have been particularly successful in the USA, so much so that a collaborator, John Taylor has been invited on the morning show of Fox News this Monday to discuss the book, and on Amazon Kindle in America we are at number 30 in our category."
Plans for the book were first revealed in the ECHO last year as the popularity of the Facebook page grew and increasing numbers of people began to upload their pictures and stories.
Dean added: "I believe these new Lennon pics to be the most important in relation to Liverpool as they show one of Lennon's final homecomings. John Lennon and Yoko Ono left England for New York on August 31, 1971."
Dean will be presenting a special theatrical reading of The Beatles And Me, with music and images, as part of the Beatles Week at St Barnabas Church – where Paul McCartney was a choir boy – on Saturday August 24 at 7.30pm.
To see the article, plus the rest of the pictures, see the Liverpool Echo here, from 15 August 2013.
---
THE BEATLES AND ME, AND JOHN TAYLOR ON FOX NEWS 8 ON 19 AUGUST 2013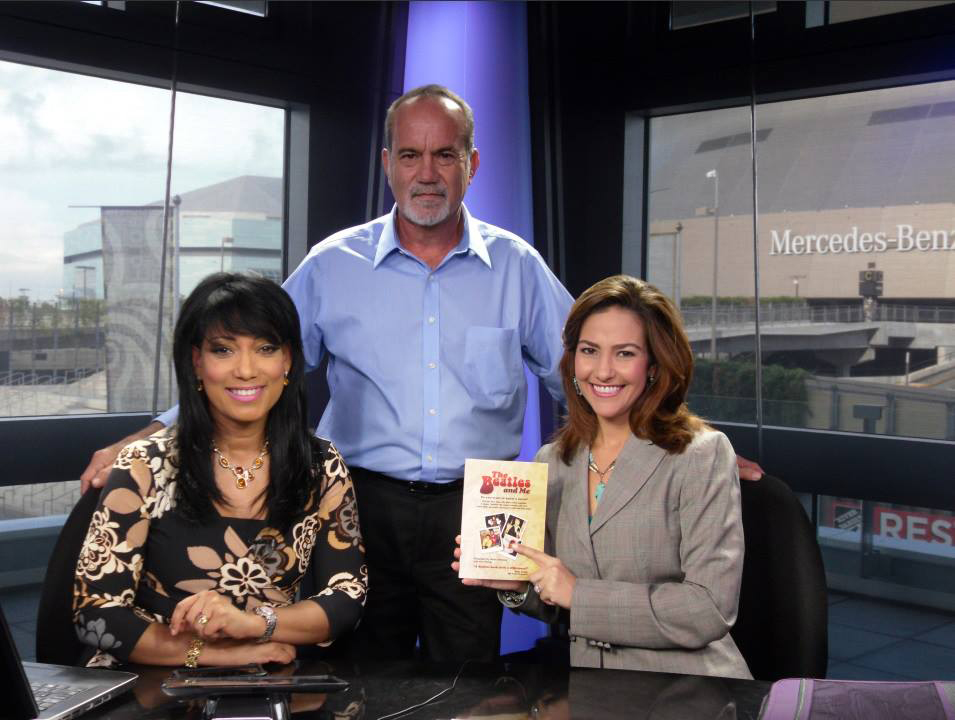 The Beatles And Me book contributor John Taylor on Fox News in the USA this morning, talking about his wonderful pictures of Paul and Linda featured in the book.
ClickLiverpool picked up on the story - you can read their article about it here.
Below is the video from Fox News 8.
---
I WANT TO SHAKE YOUR HAND! BEATLES SUPERFAN COMPILES BOOK CONTAINING HUNDREDS OF ORDINARY PEOPLE'S MEETINGS WITH THE FAB FOUR (Daily Mail)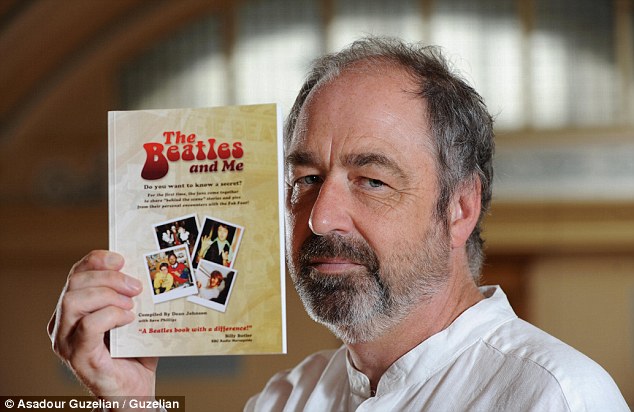 A Beatles superfan has created a unique book of ordinary people's chance encounters with the world's most famous band.

The Beatles and Me by Dean Johnson, which is being officially launched on Monday, is devoted to meetings between John, Paul, George and Ringo, and their adoring fans. Compiled from more than 700 contributions, it contains stories and pictures from over five decades of Beatlemania.
The book came together after Johnson set up a Facebook page at Christmas to learn about other people's memories of meeting The Beatles.
Johnson, from Wirral, Merseyside, said: 'Everyone here has a Beatles story, whether they have met them personally or they know someone who worked on one of their bathrooms.
'I thought it would be a laugh to set up the page and see if anyone had anything interesting to say.

'Posts came flooding in and the idea snowballed. The things people posted were fantastic and very interesting.
'Perhaps the most touching of the tales was a story of when somebody was stopped outside The Cavern Club a few months before George Harrison died.
'They said that some 'scruffy guy' asked: 'Where is a good place to eat? It has all changed around here?''

'It turned out it was George coming back home one last time and he took a local stranger for a drink to thank him for showing him around.'

After the Facebook page became so popular, Dean decided to turn the collection into a book for fans around the world to cherish forever.
Johnson said: 'The reaction was unexpected but brilliant and the book has become a valuable source of Beatles history.

'There have been hundreds of books published that give you a general history of the band - where they were born, how they grew to fame, but nothing personal about the real them and what they mean to their fans.
'It's the first book to gather their history from the fans' point of view and it's the first book about them to be culled from Facebook.
Stories in the book include one from a Pat Jackson, which reads: 'A mate of mine was teaching a McCartney gig.

'The sound manager took everyone aside beforehand and said, 'You are not allowed to look at Mr. McCartney.'
'You are not allowed to address Mr. McCartney directly. You can only talk to Mr McCartney if he addresses you first'.
'Later on, my mate was laying a cable on the ground. She tried to move one cable and it wouldn't shift, so she looked up the cable to see what the problem was and saw a foot.

''Hey, shift yer [sic] foot,' said she, and looked up to see McCartney lift his foot up quickly and go, 'Oh, sorry 'bout that!''

'She realised she had mucked up talking to "the man", but he seemed genuinely apologetic, so she passed it off.

'Ten minutes later, the sound manager came up to her and said, ''You've got ten minutes. Go down to your locker, get your stuff and get out'.'
'My mate was absolutely horrified but, not wanting to make a fuss, did what she was told and headed down to the lockers. She was just packing her stuff when he got a tap on the shoulder.

''Er, sorry about that. It wasn't your fault and we've sorted it. You can head back up to work if you want to'. It was McCartney.
'She went upstairs and continued to work. The sound manager got sacked.'

Another tale was by a girl who ran a fan club dedicated to George Harrison.

Seeing how much she liked him, he invited her over to England to meet him but when she turned up, he had forgotten their arrangement.

George walked out of the house with Eric Clapton and told her he couldn't see her that day but asked her to come back the following year.

She did just that and he took her out for a meal with him.

Other contributions to the book include a letter sent from The Beatles to a Peter Brown, dated 16th June, 1969.
Within the letter, the band apologise to Mr Brown for being unable to 'fulfill their original promise of sending him a ticket to a Beatles TV show as a prize for winning the fan club competition.'

They go on to say, 'We are really very sorry about this, and have spent a long time thinking of an alternative which would not be a mere consolation for the original prize.

'Anyway, at last we're able to tell you that your new prize - and we hope you like it - is to be an advance copy of the Beatles new album, which at the moment we're expecting to release towards the end of August.

'John, Paul, George and Ringo would all like to congratulate you on winning, and hope you will accept their apologies for the delay.'

Also submitted to the Facebook site, which can be seen in the published book, are private photos taken by fans.
The book, which retails for £8.75, is being launched at The Music of Merseyside exhbition at The Liverpool Academy of Arts, on Monday.

Dean added: 'These stories are the other side of Beatlemania. We are peoplemania.

'It is important that we document the fans' side of the Beatlemania phenomenon.'
---
BEATLES AND ME OFFICIAL BOOK LAUNCH IN LIVERPOOL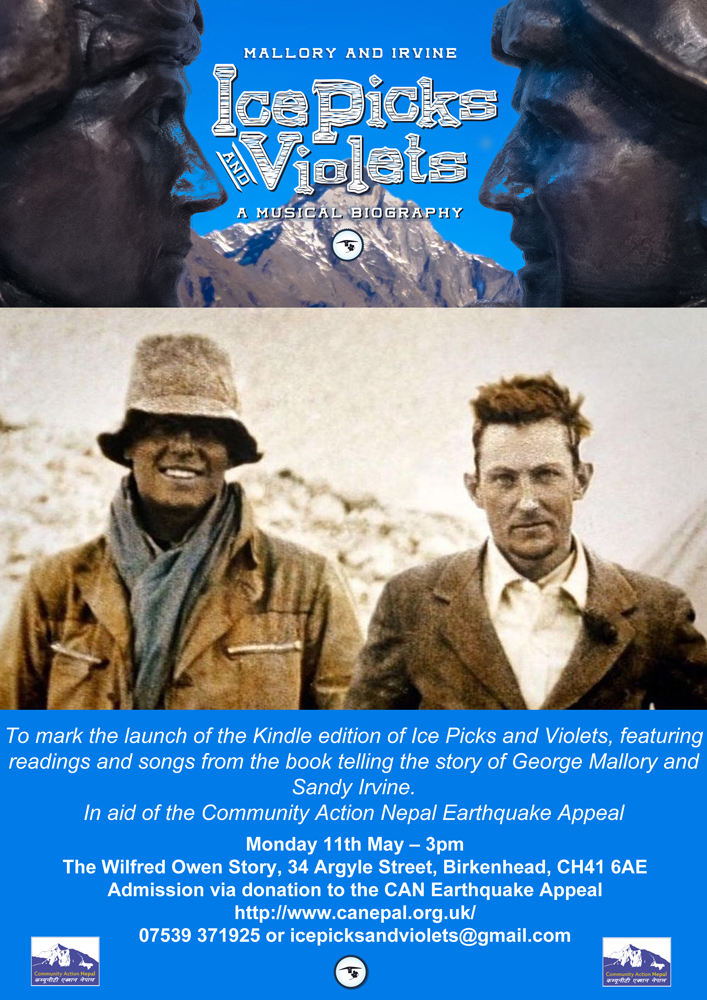 Next week sees the Official Launch of The Beatles and Me, described by Billy Butler as "a Beatles book with a difference."
It is compiled from hundreds of postings on a specially set up Facebook page. It became an 'internet sensation' (Liverpool Echo), and consists of the best of previously unheard stories of meetings with The Fab Four from fans worldwide.
Illustrated with many unseen photographs, this unique collection has already made the news across the world. Candid memories of the group's earliest days up to their solo years are recounted with joy and affection by those lucky enough to come face to face with their heroes.
Author Dean Johnson will officially launch the book next Monday 12th August in the heart of Liverpool. The multimedia presentation will be part of the Music of Merseyside Exhibition at The Academy of Arts, Seel Street, Liverpool, at 6.30pm.
---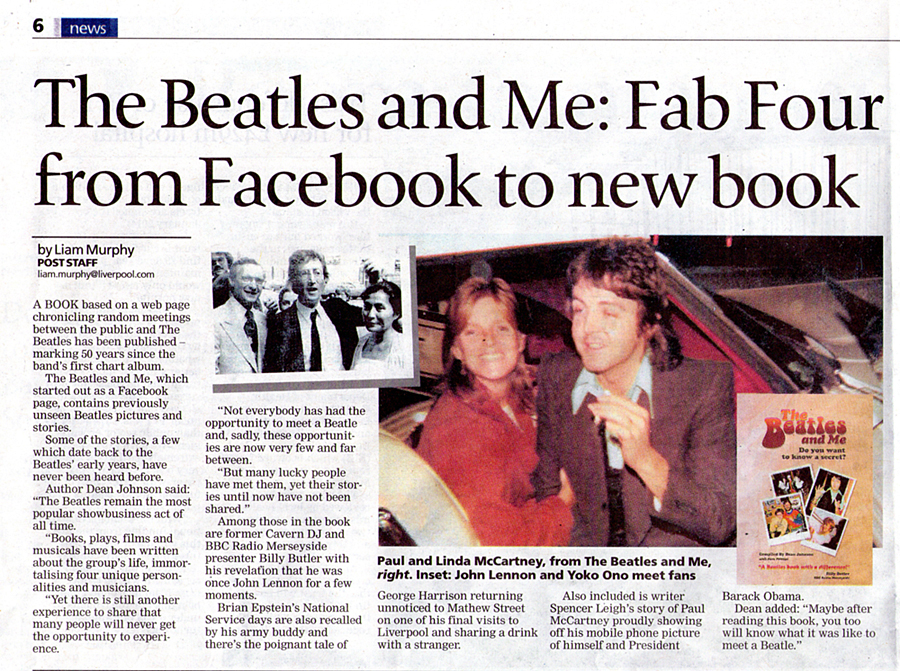 Liverpool Daily Post - 1 August 2013
---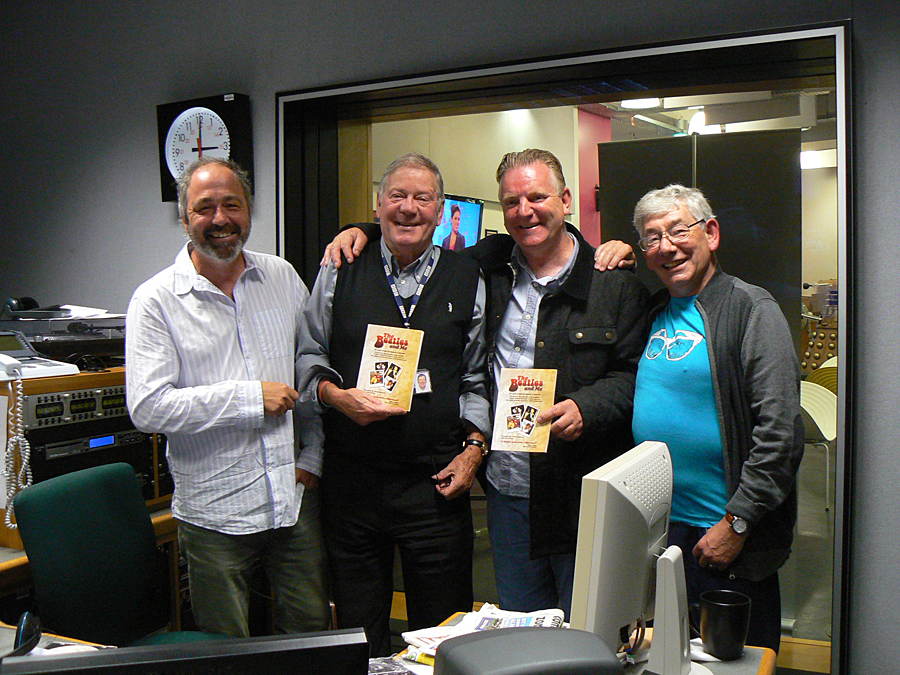 Dean Johnson, Billy Butler, John Lunt and Ian Heath celebrate the publication of The Beatles and Me on BBC Radio Merseyside on 31 July 2013
---
THE MAKING OF 'THE BEATLES AND ME' BOOK — NEWS ARCHIVE LINKS

THE BEATLES AND ME! A NEW BOOK REVEALS UNTOLD TALES OF MEETING THE FAB FOUR (Bay TV Liverpool)
This month sees the publication of a Beatles book with a 'difference'. Described as an 'internet sensation', The Beatles and Me contains roughly 40 unseen Beatles pictures and 70 new stories, and is the outgrowth of a Facebook page.
Some of the stories, a few which date back to The Beatles' early years, haven't been heard before, and some of the pictures look like they've been tucked away all these years ago because they haven't been seen, either.
50 Years after having their first chart album, The Beatles remain the most popular showbusiness act of all time. Books, plays, films and musicals have been written about the group's life, immortalising four unique personalities and musicians.
Yet there is still another experience to share that many people will never get the opportunity to experience. Not everybody has had the opportunity to meet a Beatle, and sadly, these opportunities are now very few and far between. But many lucky people have met them, yet their stories until now have not been shared.
These include former Cavern DJ and BBC Radio Merseyside legend Billy Butler's revelation that he was once John Lennon for a few moments; Brian Epstein's National Service days are recalled by his army buddy. There's the poignant tale of George Harrison returning unnoticed to Matthew Street on one of his final visits to Liverpool, and sharing a drink with a stranger. One fan posed for a photo next to John Lennon as the Beatle spent his first proud moments after he was awarded what now seems sadly his American citizenship. Then there's writer Spencer Leigh's story of Paul McCartney proudly showing off his mobile phone picture of himself and President Obama.
In this unique first volume of The Beatles And Me, author Dean Johnson and illustrator Sara Phillips give invaluable source information on John, George, Paul and Ringo.
This book will be an essential element of every Beatle fan's collection, and will provide a unique insight into their lives by those people who met them, but until now have not had the opportunity to tell their stories. There is even a chance inside to win a genuine piece of historic memorabilia.
Maybe after reading this book, you too will know what it was like to meet a Beatle.
Bay TV Liverpool - 19 July 2013
---
REVIEW: HOMEGROWN BOOK REVEALS FANS' STORIES OF MEETING THE BEATLES (Beatles Examiner)
If fans' encounters with the Beatles fascinate you, the new book The Beatles and Me, which just came out in England and started arriving in U.S. mailboxes July 16, might be worth looking for.
Compiled by Sara Phillips and Liverpool musician Dean Johnson, the book contains roughly 40 unseen Beatles pictures and 70 new stories, and is the outgrowth of a Facebook page. Some of the stories, a few which date back to the Beatles' early years, haven't been heard before. And some of the pictures look like they've been tucked away all these years ago because they haven't been seen, either.
There's David Stark's 1969 letter from Apple apologizing for not getting him a ticket to a Beatles TV show, but, instead, sending him an advance copy of the Abbey Road album. There's Dave Donnelly's letter from George Harrison and Eric Clapton that says only "Best wishes, keep rockin'," with their signatures. There's author Spencer Leigh's story of Paul McCartney showing off his cellphone with a picture of himself and President Obama.
There's John Cunningham's picture of John and Yoko at the Immigration and Naturalization Building. And there's Marlène Manescau's meet-up with Ringo, who embraced her and her girlfriend and posed for a picture. Some of the stories we've written about in the recent past, including this one about photos of Paul and Linda.
The book is available through Dean Johnson's website.
(Full disclosure: We're thanked in the book and we also contributed a story).
Beatles Examiner - 18 July 2013
---
RUSSIAN TV CREW FILMS STORY ON NEW BEATLES BOOK (Beatles Examiner)
A film crew from a Russian TV channel said to be the largest in the country visited Liverpool Tuesday to interview contributors to The Beatles And Me, a new book of Beatles stories and pictures book that is scheduled to be published Friday in the UK, author Dean Johnson told Beatles Examiner today.
One of the contributors the crew met with was Al Peters, who shared his story of how then-Beatle Stuart Sutcliffe borrowed some Gene Vincent albums from him in the early 60s prior to the Beatles going to Hamburg. The interview took place outside the building that was formerly the Liverpool School Of Art where John Lennon befriended Sutcliffe.
According to The Beatles and Me, Peters said Sutcliffe came to his mother's house one day to see his collection of Gene Vincent records.
"He called at my mother's house in Huyton to see if he could borrow some albums. I remember my mother saying that there was a strange young man at the door with swept back hair wearing shades and a long coat (typical art student attire of the time) inquiring about my collection. I agreed to lend him my Gene Vincent LPs on condition that he returned them in as good a condition. Anyway he borrowed a couple of albums prior to leaving for Hamburg."
Peters said Sutcliffe returned the albums about a month later. The albums included Vincent's cover of Ain't She Sweet, which the Beatles later recorded. Peters believes the loan of the albums to Sutcliffe influenced the Beatles in the decision to cover it.
 
The Beatles & Me On Russian TV (featuring Al Peterson)
Read all about it here.
click here to see it on the TV Station's own site.
The book is scheduled to be published Friday, on the 50th anniversary of the release of the Beatles' Please Please Me album. The news report will be screened on Friday across Russia and on the internet.
Beatles Examiner - 19 March 2013
---
DEADLINE LOOMS FOR BOOK WITH NEWLY UNEARTHED BEATLES PICS AND MEMORIES (Beatles Examiner)
The team behind a new Beatles book that gathers stories and pictures of random meetings between fans and the Fab Four are hoping to meet a publishing deadline that's quickly approaching like the Sword of Damocles, the book's author said Saturday.
Dean Johnson said they plan to have "The Beatles and Me" out on March 22, 50 years to the day of the release of The Beatles' Please Please Me album in the UK. The book's compilers have left themselves only 12 hours to edit, lay out and proofreading before it goes to press, he said.
The book's text is comprised of never before known encounters with the Beatles first compiled on a page on Facebook that started up a few months ago. The page has been the source for newsmaking stories about Brian Epstein, some previously unseen photos of Paul and Linda McCartney and a 1962 Beatles gig shortly after Ringo Starr replaced Pete Best on drums where a discarded invoice that mentioned the Beatles was rescued from a trash bin, a story we were the first to reveal.
"We have an interview with a Russian TV channel on Friday, so I hope we can show them something other than The Cavern Club," Johnson said wryly. "We are working away on the book as we speak. We need to get the book to the printers first thing Monday. They can turn around hard copies by Friday next week. Anything is possible these days." He said the book will be available worldwide online by next weekend as well.
"There is a feeling of having a massive deadline looming but we have to get it out by Friday that is non negotiable, but some great last-minute stories have come in."
One of those comes from Rollo Torpey, who lived near George Harrison's cousin, and became acquainted with the Beatle when he came for visits. Remember the scene he was in in A Hard Day's Night about Susan the trend setter? Torpey says George was one, as well.
"George was a regular visitor and we all became teenage friends. At this time, George was still at school. We were all very much into fashion and, of course, the music of the day. George, knowing I was at Neville Reed, a very popular up-to-the-minute tailoring outlet, made arrangements to come to the shop interested in ordering a suit.
"He duly arrived and selected a dark blue (suit) with a shade lighter needle stripe as his preferred fabric. I measured him up and started the order in the order book. At the time the height of fashion was the Milano style, which was a three-buttoned Italian box jacket and tapered trousers with plain bottoms with no turnups.
"George was a very individual guy with his own idea of what he wanted. His idea, which he ordered, was a four-button jacket with cloth-covered buttons. Two breast pockets which were slitted (jetted) and in the shape of a bird in flight, the two side pockets corresponded. The cuffs had to be folded back with a cloth-covered button. His trousers had no pleats in the front, not normal in those days, and he was by far the very first person to have two slits at the bottom side seam of the trouser and he wanted them folded back with cloth covered buttons to match the cuffs on his jacket.
"The workshop queried the order when they received thinking we had gone bonkers. George got his suit and was pleased with the outcome. Later lots of guys were walking about town with cut back cuffs and side seams on their trousers, but George was the first."
Another story suggests that Ringo Starr may have taken drumming lessons from Red Carter, a longtime drumming instructor in Wirral in the UK who passed away recently.
Johnson says, "'I was told a few years a ago by a student of Mr Carter's that he had given Ringo a few lessons and was responsible for Ringo's unique high-hat style. This involves hitting it while open instead of the usual way of it being closed. It produces a very loud almost tambourine sound and this would have been very effective in the large stadiums that the Beatles had to play with very limited amplification."
The story was never confirmed, Johnson said, but, according to an eyewitness, during Red's time with the resident trio at the Cabaret Club, Ringo Starr was a regular visitor with his future (first) wife (Maureen Cox) as was Gerry Marsden and other well-known musicians. Ringo had a table next to the stage and just a few feet away from Red, the story goes.
Another late addition to the book are pictures from Phil Aldridge from Liverpool, who took pictures of the Beatles during the filming of Magical Mystery Tour.
Beatles Examiner - 16 March 2013
---
RARE BEATLES ARTEFACT FOUND IN BIN AT LIVERPOOL-REGION YMCA (Click Liverpool)
A rare Beatles artefact that could be worth thousands of pounds was almost lost forever but recovered from a dust bin by charity workers.

Volunteers at the YMCA in Birkenhead, Merseyside, had learned about the Fab Four playing a gig at the branch in 1962 - weeks before they stormed the US. They delved into the archives to look for proof that John, Paul, George and Ringo - his first gig with the band - performed in the former gym. But no paperwork or old photographs appeared to exist.

Then one day while walking through a corridor of the hostel Chief Executive Nigel Hughes spotted a yellowed sheet of paper in a bin. On closer inspection Mr Hughes realised he had found an invoice dated 8th September 1962 for a performance by "Beatles Dance Band".

The document reads: "Received the sum of thirty pounds (£30.00) being payment for appearance 8:30 to 9:30pm. Saturday, 8th September 1962."

It is signed by the late Neil Aspinall who was the Beatles road manager in the days before Beatlemania and their 10 year domination of the pop charts.

The date the band performed in Birkenhead is significant because it is between recording dates at Abbey Road studio in London for the hit Love Me Do. The song was released on 5th October 1962 - less than a month after the Merseyside gig - and the band hit the big time.

YMCA boss Mr Hughes said: "We have approached an auction house who are very excited about it and asked to see a copy for valuation. I believe most of the Beatles memorabilia in circulation or that which has been bought by collectors is from the days when they had found fame.

"It's very rare to have a pre-fame item of this kind so I'm thrilled it has been found."

Beatles afficianado and musician Dean Johnson said: "It's incredible to think that this rare document could have been thrown away. But luckily it was saved and adds to the pre-fame history of the band and it could fetch thousands at auction.

"What is interesting is they played for an hour because when they became the most famous band in the world they played for about twenty minutes.

"The YMCA gig would have also been one of Ringo's first, if not the first, time he played with the band following Pete Best's sacking. I'd like to know what kind of reception he got from their fans."

Auction house Bonham's said their film and music experts were looking at the Beatles invoice but no valuation has been performed.
Click Liverpool - 15 February 2013
---
REMARKABLE 1962 PIECE OF BEATLES HISTORY SAVED FROM TRASH BIN (Beatles Examiner)
An incredible piece of Beatles history has been rescued from the waste bin in Wirral, England, Beatles Examiner has learned. An invoice for a 1962 Beatles performance at the Birkenhead YMCA was saved from being thrown away by a member of the staff, according to Liverpool musician Dean Johnson.
The Beatles are listed on the invoice as "The Beatles Dance Band." It was signed by Neil Aspinall, who acted as their road manager around that time. The date of the show was Sept. 8, 1962, and came in the middle of recording sessions on Sept. 4 and 11 for Love Me Do, the group's first single which was released a month later, and several other songs.
"It has always been well known that the Beatles played there about eight times," Johnson said, "but no paperwork could ever be found and it was considered lost. Last week, the manager Nigel Hughes asked staff to empty some old office cabinets. Lots of old paper work was thrown into the bin, and as he walked past he noticed an old yellowing piece of paper screwed up in a ball for some reason. He picked it up and unfolded it and there it was."
According to Mark Lewisohn's "The Beatles Live," the YMCA show was one of two gigs the group played that day in Birkenhead. The other was at the Majestic Ballroom.
Johnson says that, not surprisingly, the YMCA now want to sell the invoice. "It's strange," he says, "but local legend has it that the band did not go down very well at this show and were upstaged by a local Birkenhead band."
The picture and the story of the invoice will appear in the upcoming "The Beatles and Me" book due in March, Johnson says.
Beatles Examiner - 13 February 2013
---
ARMY BUDDY'S NEWLY REVEALED STORY ABOUT BRIAN EPSTEIN CALLED 'ILLUMINATING' (Beatles Examiner)
A newly uncovered story about Beatles manager Brian Epstein from a man who served in the British Army with him shows "the style and flair of the young Epstein", a Liverpool musician who helped bring the story to light told Beatles Examiner Sunday.
Dean Johnson, webmaster of "The Beatles and Me," which has brought several new stories of Beatles encounters to public view, says the story by Graham Webb also shows some of the qualities Epstein had that became more apparent after he found "his 'vocation' and purpose in life. And we all know what that turned out to be (Beatles)."
Webb's story begins, he said, in a training battalion in Aldershot.
"I had an old school friend with me at the time, in the same squad as me. We used to meet up in the evenings in the canteen because they wouldn't let you out for three or four months until you'd completed basic training. You know how you intermingle with people, and some other people came up and said, 'We know some other guys from Merseyside, Liverpool,' and they introduced us. There were two guys from Southport and there was this other chap from Liverpool. That was Brian Epstein," Webb said.
He remembered one Christmas when he and his friends, including Epstein, were trying to get home for the holidays.
"We were all gathered in the canteen at night and we were all talking about what a bit of a bugger this was – marching to Aldershot Station with kit, and then get on the train to Waterloo and then to get to Euston to Liverpool.
"Brian Epstein – 'Eppy' – he was a very thoughtful guy. There were things ticking over in his head, and he said, 'Maybe there's another way. We could get a cab, a limousine, a private hire car.' We thought that was going to be a bit of a cash problem. He said, 'No, we could have a kitty, and put money in it, and it would be OK.' We thought, 'Well, it would save us a bit of an effort!'"
Webb acknowledged in an interview with BBC On the Beat host Spencer Leigh, his suggestion that Epstein even then seemed to be a good organizer. Webb said the two didn't have much contact after he left the army, though he remembered seeing him at NEMS, which saw the beginnings of his contact with the Beatles.
"It's very interesting also that following his time in the Army he was just drifting around Liverpool in search of his 'vocation' and purpose in life. And we all know what that turned out to be (Beatles)," Johnson said. The full story will be in "The Beatles and Me" book being compiled from the website stories that is due out in March.
Beatles Examiner - 11 February 2013
---
RARE PHOTOS OF PAUL MCCARTNEY 'VENUS AND MARS' PERIOD SEEN FOR FIRST TIME (Beatles Examiner)
Some fantastic never-before-seen pictures of Paul and Linda McCartney have surfaced as part of "The Beatles and Me" project, Dean Johnson, one of the curators of the website, told Beatles Examiner.
The pictures were sent by musician John Taylor, who has a band called The Meanies, according to Johnson.
"Paul and Linda look so happy and excited with making the album," he says. "His pictures capture the essence of Wings' Venus and Mars period when they were the biggest band in the world. When people think of Paul, they think of the moptop era and this period of Wings super stardom with his mullet haircut."
Taylor tells the story of how he encountered Paul and Linda.
"Someone told me that Paul was coming to New Orleans, LA, to record his new album. SeaSaint Studio was only three blocks away from my girlfriend's house, but I didn't know if that was where he was going.
"One day after a sales meeting, I drove to the studio, pulled into the parking lot (which only holds about four cars) and tried to get up enough nerve to go knock on the door and ask them if this is where Paul was going to be. I decided that there was no way to do this without me feeling like a complete fool. I decided to just leave and forget about the whole idea.
"I started the car and a car pulled on side of mine. I glanced over and it was Paul and Linda. I was in shock, but they looked at me, smiled and waved. I turned the car off, and got out, walked toward them as they were getting out of the car.
"Paul shook my hand and said, 'How are you this fine morning?' I said, 'Great, you are really all right. And he said, 'I hope so by now.'" I met them there every day for the next couple of months 'till the album was complete, took tons of pictures, got autographs and just enjoyed this very rare opportunity."
"The Beatles and Me," based in Liverpool, is an effort to get previously unheard stories of Beatles encounters. A book will be published featuring some of the stories and pictures in March.
Beatles Examiner - 29 January 2013
---
VINTAGE BEATLE SUITCASE ONCE OWNED BY GEORGE HARRISON BEING EXHIBITED IN UK (Beatles Examiner)
A suitcase that likely belonged to George Harrison and was used to carry belongings to a gig in the early '60s and then was kept under wraps most of 40 years is now on display in the UK, Dean Johnson of "The Beatles and Me" Facebook page told Beatles Examiner Saturday.
The case came with the Beatles when they appeared at the Irby Village Hall on Sept. 7, 1962 (you can see a ticket from the show here). The show was one of Ringo Starr's first appearances with the band and a month before their first hit Love Me Do.
It was found after the show by Jim Irlam (one account identifies him as Dave Irlam), who, according to available information, was tidying the small room they had stored their belongings in and noticed a suitcase marked "GH Speke." Speke is the area of Liverpool that George lived in.
The case is made of compressed cardboard with plastic trim, and has George Harrison's initials on its sides. A small note on it says: "Mr George Harrison c/o Beatles Party." The suitcase is an American make.
Irlam phoned Beatles manager Brian Epstein's office the next day and was told someone would collect it from the hall. But no one ever did and Irlam took it home, where it remained for over 40 years.
''Around 80 boys and girls had bought tickets at seven shillings (35p) and the band was only paid £20 ($32.32 USD) on the night," Johnson says. "They didn't raise the £35 ($56.57) on the night, and held a sale, a bit like today's car boot sales, on the bowling green opposite the village hall to get the extra money. Apparently Brian Epstein came round in his Rolls Royce to pick up the rest of the cash." But not the suitcase.
Its existence wasn't revealed until 40 years later and became the subject of a fictional play about the case's history in 2009. It's now on display at the Merseybeat Museum at Fort Perch Rock in New Brighton, Wirral, UK.
According to The Beatles Bible, Ernie Irlam, father of Jim/Dave, tells a story from the show that, "on the night Lennon said to my son, 'Are you doing the lights?' He said he was. Lennon said, 'When we play Blue Moon, put that blue light on. Can you manage that? OK la'."
Beatles Examiner - 16 December 2012
---
NEW FACEBOOK PAGE WANTS YOUR 'MEET THE BEATLES' STORIES (Beatles Examiner)
There's a new Facebook page called "The Beatles and Me" that's trying to gather stories of seeing or just meeting the Beatles. And one of the organizers told Beatles Examiner Tuesday they've gotten one very unique story in the short time it's been up.
Dean Johnson, a musician in Liverpool, said, "Our Facebook page is just to give people a chance to tell their own Beatle story. Every day things, from seeing Paul sing Hey Jude in a tiny pub on New Year's Eve" to selling Ringo some bulbs for his garden or living next door to George's sister and seeing a sports car outside. Just little stories that touched people's lives and made them feel connected to the Fabs for a few minutes."
The Beatles are also scouting for stories of seeing the Beatles, though in concert, in "The Beatles Live! Project." But "The Beatles and Me" is more wide-ranging than just concerts. The new Facebook page has been set up for fans to share their own Beatles stories. Organizers of the page say lots of lucky Merseysiders, as well as Beatle fans around the world, might have seen the Beatles in their '60's or many may have had chance meetings with them since. Coming face to face with a real Beatle can be a surreal experience, they say. (Indeed!)
The page already has some well-known members, including Mersey Beat founder and editor Bill Harry, singer Billy J. Kramer, early Beatles promoter Sam Leach and Colin Blumstone of the Zombies. It's also already received some previously unseen pictures of the band, Johnson says. And organizers say there are plans to turn the best posts into a book.
Johnson cited one story they have already, "A friend of mine was stopped outside the Cavern Club a few months before George (Harrison) died and some scruffy guy asked, "Where is a good place to eat? It's all changed around here." It turned out it was George coming back home one last time. Little gems like that."
Beatles Examiner - 27 November 2012