The first expedition to conquer Mount Everest was planned for 1915, but this was abandoned with the onslaught of World War One. Mountaineer George Mallory fought in The Somme – where the elements had proved just as formidable as the enemy. This experience served him well. Surviving the war, he felt "Life presented itself very much as a gift", and helped strengthen his determination to 'seize' the day.
For the 1924 expedition, Mallory – a veteran at age 37 – was joined by the 22 year old 'herculean' engineer Andrew 'Sandy' Irvine. Physically impressive, and an Oxford rowing blue, yet green as a mountaineer – Irvine served not only as the team's 'great experiment', but perhaps also as its talisman, whose obsession to go 'all out' would spur Mallory on, creating an indelible alchemy that would propel them both to the top of Everest.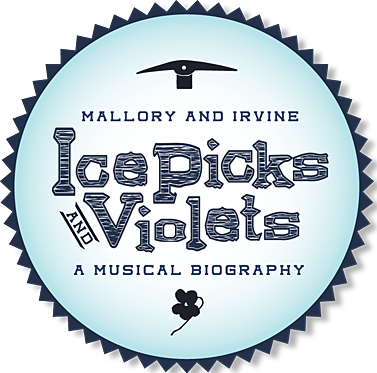 If this cold, treacherous, infernal mountain held any fear for Mallory, Irvine was oblivious – steadfast as the mountain itself. Even at the hangman's rope, his heart never sank and his hand never failed. Shackled like slaves to their pride, Mallory and Irvine pressed on – as courageous as they were foolhardy: sacrificed for a country still shell-shocked by a victory too hard won. Mystery now hangs over them, as heavy as the clouds that draped over their final moments.
A knight in shining crampons: George Mallory's legend was assured. But what of his partner Sandy Irvine, the charismatic playboy adventurer – whose love trysts and devilment cast him as a 'lovable rogue'? He has become a misnomer, Everest's scapegoat. The question of whether he will ever be found is unknown – but with him may lay all the answers.
Cover with the sky the stars' embrace, Snow tip Sacred Mother Sagarmatha, Man breaker, fate shaker, life breath taker
Dream as shadows light across your face, And wake to deeds that leave immortal trace, Per ardua ad astra.